Foaming Hand Wash Refreshing Grape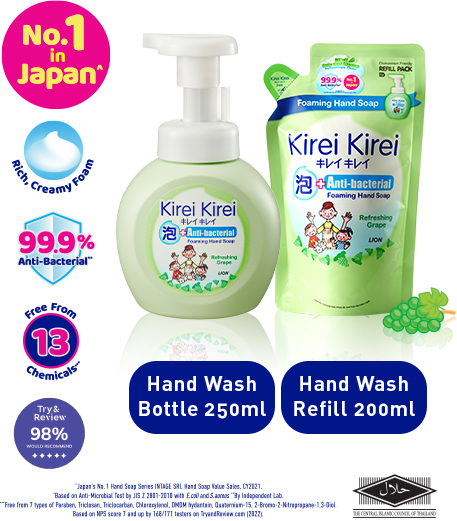 Carries a refreshing fruity grape fragrance that lingers on the skin after wash.
Dispenses a rich, creamy foam that is 12x more voluminous than ordinary liquid hand wash, allowing for effective cleaning & easier rinsing among children.
Uses a new innovative Anti-Bacterial Foaming pump, which inhibits the growth of bacteria and promotes cleaner hand-washing.
Safe & gentle on children's skin, with 100% Cleansing Ingredients derived from plants.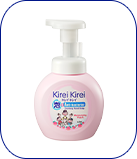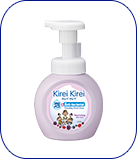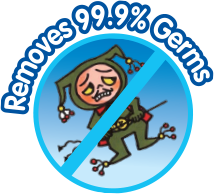 Provides 99.9% anti-bacterial by using IPMP (o-Cymen-5-ol) anti-bacterial formulation that effectively remove germs, yet gentle on skin.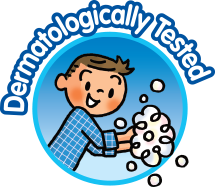 Gentle and safe for kids with 100% plant cleansing ingredients.