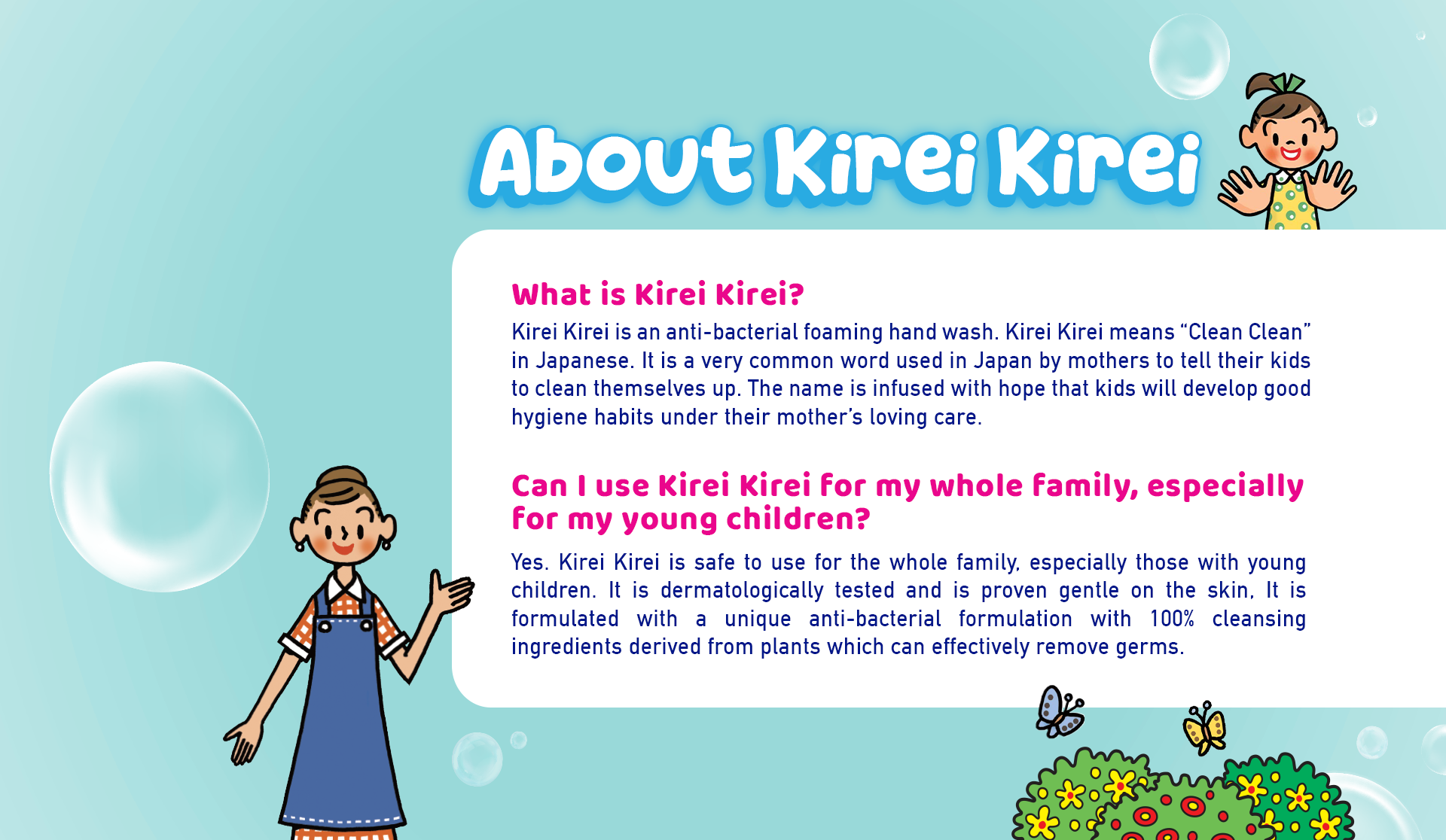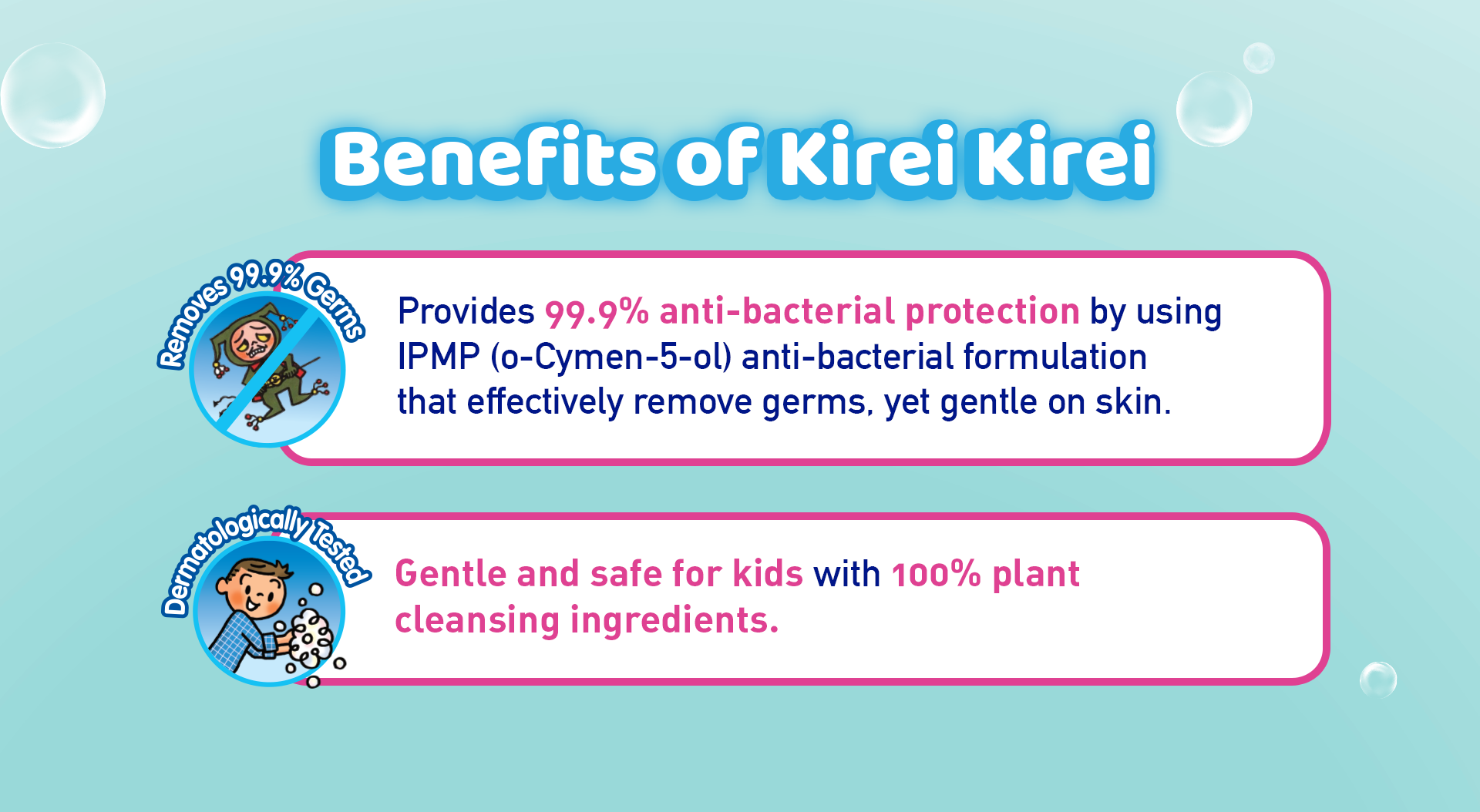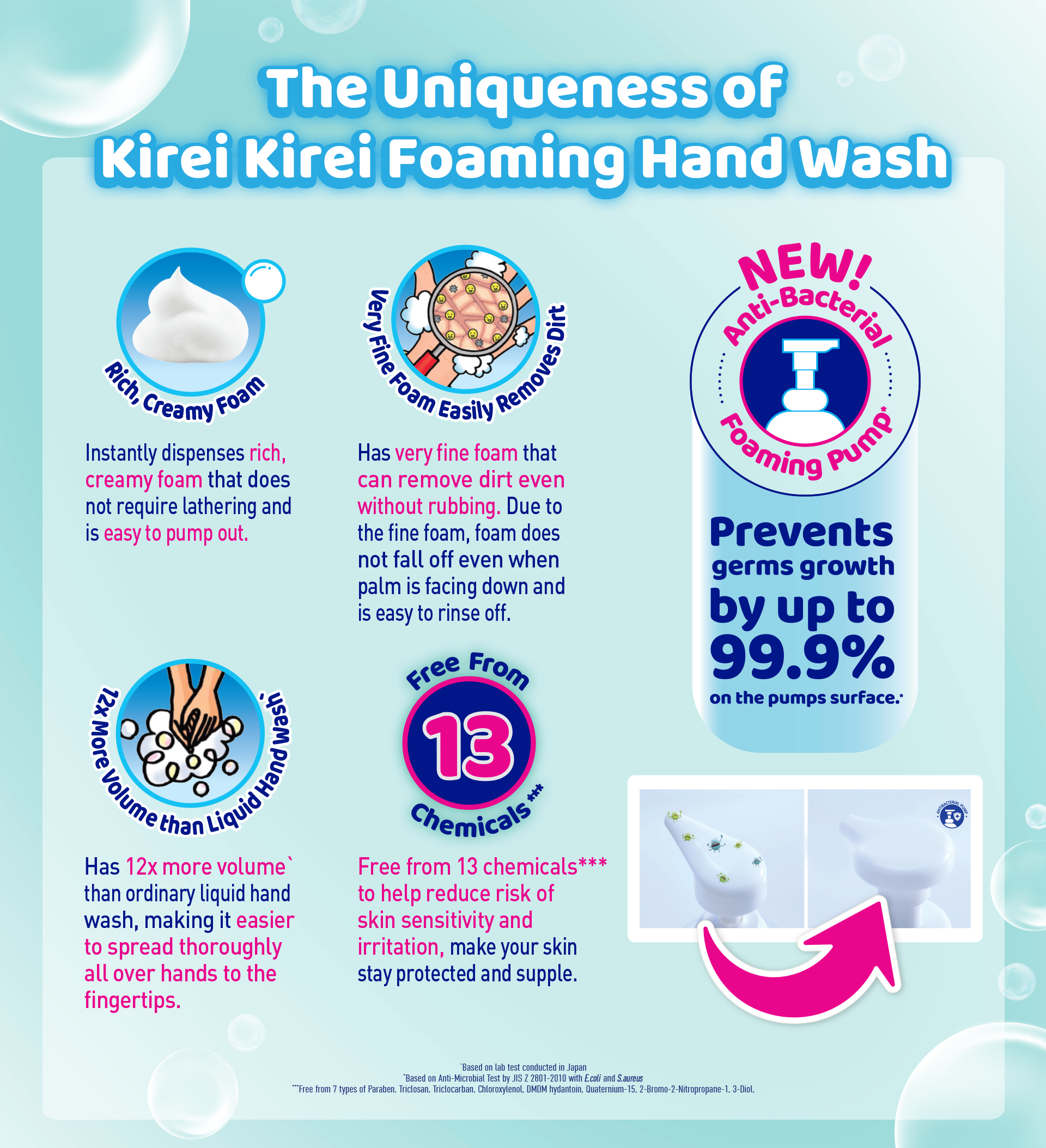 What is Kirei Kirei?
Kirei Kirei is an anti-bacterial foaming hand wash. Kirei Kirei means "Clean Clean" in Japanese. It is a very common word used in Japan by mothers to tell their kids to clean themselves up. The name is infused with hope that kids will develop good hygiene habits under their mother's loving care.
Can I use Kirei Kirei for my whole family, especially for my young children?
Yes. Kirei Kirei is safe to use for the whole family, especially those with young children. It is dermatologically tested and is proven gentle on the skin, It is formulated with a unique anti-bacterial formulation with 100% cleansing ingredients derived from plants which can effectively remove germs.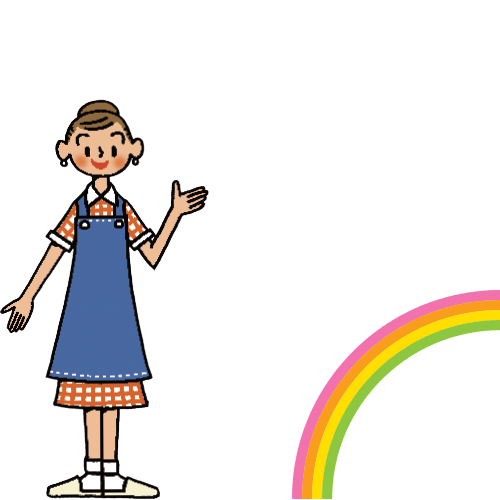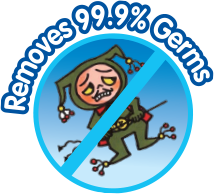 Provides 99.9% anti-bacterial by using IPMP (o-Cymen-5-ol) anti-bacterial formulation that effectively remove germs, yet gentle on skin.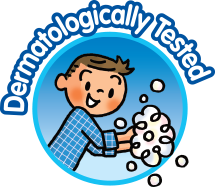 Gentle and safe for kids with 100% plant cleansing ingredients.